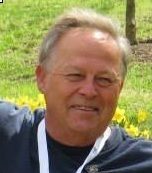 LATEST COMMENTS
"Wow! Well personally I believe this site has everything anyone could wish for. Guides aren't going to like it being out". Steven Parks Aug 25 2018.
Mr. Martin,
I just wanted to let you know how helpful your work has been for a guy who wasn't around when the lake was being built trying to connect the dots of the stories of yesteryear and compete on this lake with people that have been hunting and fishing it before the lake was filled. Thanks to you and your contributors and countless hours studying the maps an applying it on the water I've been able to connect those dots and just wanted to genuinely say thank you. From a fishing stand point it speaks for itself, but I preach it almost more so from a safety stand point to guests who are new to Fork. I've even shown pictures to clients in real estate to show them the water in their "backyard." It's an unbelievable tool… So thank you again!
I have purchased your maps, book and cd program in the past and still use them all regularly. I have some questions on the new subscription based software. Mainly just wondering if there is that much more content that I haven't seen or is more about "learn the lake series?" Pretty much anything you can tell me if you have time that explains a little about what additions or differences are on there compared to the other products you already have.
Thank you for your time!
Sincerely,
Evan O'Brien April 27, 2018
Jimmy, there's no doubt about what you guys have done thus far.. I've told people for years that you guys created the best map in America. That's why I can only imagine for now what else you are bringing to the table……
Evan O'Brien March 14, 2018
COMMENTS THROUGH THE YEARS
I contacted you some time back and you said you were updating the cd for Lake Fork….my question is; when will you have them ready for sale and did you also update the lake maps and when would they be ready for sale as well?…Corey…The New Lake Fork Unplugged V3.0 has just been released 9/22/08 and is ready for purchase from our web site. It's still the best thing (heck the only thing) like it after being put on the market in 1997. A pretty unusual feat I might add for any product. The map is the same as it's always been and it is still "the"map to have on Fork when tournament or recreational fishing.
I currently own Lake Fork Unplugged ver 1.0 and would like to upgrade to a newer version. Is there a link I can go and download an update or do I have to purchase the new version to receive it? Toby…If a new upgrade comes out within a year I will send you the new version. If you have an older version such as 1.0 I can upgrade you for a substantially lower price. Anglers that have the old version can find out about the upgrade by e-mailing me at jimmymartin@martinsmap.com.
Love your Lake Fork map and wondered if you guys are thinking about offering it to go in a Lowance fish finder/GPS units in the future? I would pay for a chip that had Lake Fork on it and would think it would sell very well. A chip with your information would be incredible. Thanks for the great product, Stephen Michie…I agree that it would be very popular. If Lowrance would be interested so would I. You might send them a note and make that same suggestion. If they knew there was a market they would be more likely to call-Jimmy Martin
Jimmy, I received your map on Tuesday, and have spent several hours studying and transposing GPS coordinates from the TWDB map. Yours is by far the best map I have ever seen? We'll drive to Henderson tonight and be on the lake early Saturday with great anticipation in finding bridges, humps, creek channels and other structure. No doubt some fish also…..Scotty Scott
I'm so glad that somebody finally has color aerial photos of Texas Lakes. I used to resort to those ugly outdated black and white photos that I had to piece together: (I also find it very helpful to plot my GPS points on the photos itself….Thanks for the great work! I have purchased the Ray Roberts (Martin's Map) and love the details!….Maggie Robledo-Women's Bassmaster Tour-Dallas Bass'n Gals
I have a Martin's Super Map that is about 4 years old . It doesn't want to operate with Adobe 7 or the most recent Windows operating system. Can you assist?.. Phillip…Keeping software up to date…Acrobat is the culprit here…with the new upgrade of Adobe 7 we had to update Lake Fork"unplugged". The new version of "unplugged" Version 2.0 fixes this problem-Jimmy Martin
I was wanting to purchase 2 maps of 2 lakes that I was interested in however, it looks like you only take American Express and not Visa or Master card. Is that is true, if it is then how do I purchase your product without an American Express Card?…David…We take Master Card, Visa, and American Express. You can always give us a call and we can tell you an exact amount over the phone (if you like) and you can mail your order in-Jimmy Martin.
Is there anybody that sells your map in Fort Worth? I would like to give one to my brother for Christmas, but would like to take a look at it…Ralph…we don't have anyone currently that carries our maps in Fort Worth. I would suggest Bass Pro Shops in Grapevine or Rockwall, or One Map Place in Dallas. Sometimes the Fishing Store in Dallas carries them-We would love to have a vendor in Fort Worth that would consistently carry them. I'm not sure why someone over there doesn't-Jimmy Martin.
Hello: interested in the Lake Fork Texas CD-ROM. In the section before the lake was flooded does this cover the entire lake? …..Phil…Yes, the photos span the entire lake-Jimmy Martin
Is there anyone who retails your Lake Fork map any where near Lake Fork? ….H. Faust..Yes…most of the tackle stores around Fork keep those maps on stock. Few carry the CD-ROM however-The Minnow Bucket, Fisherman's One Stop, Star Mart, Rainswood Marina, 515 Scenic Cabins, Mark Pack's Lake Fork Trophy Bait & Tackle, Pay-N-Save Convenience Store, Fisherman's Cove Marina, Lake Fork Marina,..(& let me know if I left somebody out near the lake)-Jimmy Martin.
I bought the Martin's Map "Lake Fork Unplugged" I think a year andd a half ago….When I took it out of the case it had been store in ther is a crack 2/3rds to the edge. Is there any replacement policy that you have? The CD was not Damaged by abuse but just cracked on its own. Your help would be appreciated. That CD sure comes in handy…Eddie McCracken…We mailed Eddie a new CD..No problem-Hey, I know that things happen. I want the CD to continue to make anglers very happy-Jimmy Martin
Early this month my wife and I spent a week at J&H Lodge. Helen Johnson provides a copy of the CD for her cabin guests and I also discussed the various aspects of the CD with Rick Tune. I had previously purchased a copy of your lake Fork laminated map set, and combined with the CD, I believe it is an invaluable asset to ANYONE fishing Fork. Although we had never fished lake Fork previously, July is not a "hot" month, and we didn't break any records, I believe the CD was a significant factor in our fish count. In any case, Rick Tune and Helen Johnson (great folks) both recommended I go through your web site to obtain my personal copy of the CD …. and so it has been done.
Looking forward to receiving the CD and our next trip to Helen's Lodge which is scheduled for early April 2002. Thanks for a great product!
Rick Rickenbacker
I am sorry to take so long in thanking you for the map, but I have been on the computer since I got it. I don't think I have ever seen so much information in one place. Great idea, great product. Thanks.
Jim Ratley, All Star Bass Fishing Academy
Received it yesterday—-what detail!! Most of the guys I'll be fishing with are huddling in my office every chance they can just to get a look at it. I may have to take it home just to get some work done. Thanks again.
Jay Hackathorn
Thank you so much Thank you, not only for your continued support of our Memorial Day Rally, but also for the best danged maps produced for fishermen anywhere!
Jim Lee
We love the CD! Mike has used all my printer ink and we've only had the new one a week LOL. Thank you for your help and time.
April and Michael George
Hello Jimmy….Thanks much for sending a copy of your software The Super Map of Lake Fork. I watched the video yesterday and am eager to open the CD program. The video was great. I have spent some time fishing a couple of the spots that were highlighted and the photos were very interesting. I really didn't realize what the roadbed cuts actually looked like. This system will be great for any angler fishing Fork, from guides to tourists. Great job!
Steve (In-Fisherman Magazine)
With "Lake Fork Unplugged, " Martin saddled technology and took the fishing map concept to the next plausible level. The CD version of Martin's popular Lake Fork fishing map includes everything the map version offers, plus a great deal more. Martin incorporated aerial photographs of Lake Fork at various stages of rising water….and they add a great deal of interest to a good technical map.
Ray Sasser (The Dallas Morning News June 15, 2000)
The biggest thing I am impressed with is Martin's attention to detail and accuracy. Most other lake mappers don't spend near the time on a lake as he did to verify the accuracy of a map.
Jerry Miller (Jacksonville (Texas) Daily Progress Dec.21, 1997)
When Jimmy Martin came out with his heavily detailed Lake Fork map in 1997 it became an invaluable tool for fishermen. Three-and-a-half years in the making, Martin pulled out all the stops available to provide fishermen extensive information about the lake bottom. He combined the age-old process of map making with the 21st Century technology of computers and put the map on a home computer.
Steve Knight (Tyler Courier-Times-Telegraph May 28, 2000)
Hi Jimmie, Well, I bought Lake Fork Martin Map today. Got home and looked it over. It's just what I've been looking for. I must say from the things I know from where I've fished the last 7 years, it seems to be very accurate. One thing I did notice, the alligator in Opossum Branch is 8 tenths north and 3 tenths west. Saw it sunning 5-3-98 (pretty dang accurate to me)!!!!!! Plan to find out more this weekend when we're down there. Thanks for helping me!
Allen Dowell
Hello, my name is Stan Rouse and I just wanted to let you guys know that I think your Lake Fork map is super!! I can't believe how accurate it is. I also wanted to inquire about other maps you make and if there is one of Ray Roberts. Keep up the good work!!!
Stan Rouse
I purchased the Fork version of your map and was simply amazed at the quality when compared to other maps. This map has it all. I appreciate the effort that has been given to produce such a valuable tool to enable us to fish more productively.
Gary Ripkowski
Not only will Martin's CD-ROM be benificial to local anglers desiring to learn more about Lake Fork, but it will also benefit the out of town/state angler in that services and businesses will be listed in the index, and with a click of a button, you can zoom in on lodging, stores, ramps, restaurants, and tackle shops that are located around Lake Fork. Want more? Just keep clicking! The visual effects are great
The Fisherman's Guide, News You Can Use" (June 2000 issue)
Hello, Received my map of Lake Fork the other day. Very impressed. I will highly recommend it to others.
Michael Morgan
Jimmy, I am a proud owner of your map on Lake Fork and have thoroughly enjoyed using the GPS coordinates with my Lowrance GlobalMap 2000. The Coordinates are extremely accurate! I live in the Dallas area and fish Ray Roberts even more than Fork. Thanks again for developing the GPS map for Lake Fork
Tom Connally
Fishermen who have incorporated the use of a GPS unit into their fishing will easily be able to find the different sites featured on the map by measuring the coordinates directly off the map.
Steve Knight (Tyler Courier-Times-Telegraph April 5, 1998)
I have fished Lake Fork for some time and I am aware of the quality of your Lake Fork Map. What other lakes have you covered and what is the price and ordering information?
Bill Wells
Sherry Ruslink recommends using your map for Lake Fork. We've been fishing Fork for ten years and are still searching for a definitive map.
Ron
Please advise when you will have the CD-ROM on Lake Fork out? How about maps and CD on Cooper?
Paul Gandy
Dear Jimmy Martin, I was told to contact you about obtaining a copy of Martins map. Sherry D. Ruslink of Lake Fork Guide Service (URL http://www.texs.com/ladybass) said it was the best map on Fork. I'm from Minnesota and am planning a trip to Fork at the end of March, I would really appreciate it a great deal if you could tell me how to get one of these infamous maps.
Brian Block
I heard from a friend that you have very good maps for Lake Fork. Would you please send me some information.
Glen
I own a set of your fine maps of Lake Fork and was wondering if you have made maps of other lakes in Texas.
Richard Prochazka
I have one of your SUPER MAPS of LAKE FORK. I would like to know what other maps you have of lakes in Texas, or even other states. If you could E-mail me back and let me know the price and the other lakes you have. Thanks.
Jerry Gowan
Hello, I wanted to write and say thanks for your Lake Fork two-part map. I am not that familiar with the lake and it really helps getting around. Again thanks for making the maps.
Daryl Morgeson
Jim, my dad just got your map of Lake Fork and I sure would like to order one. Thanks.
Bart
Hi Jimmy, We e-mailed each other about your new CD back in December. Is it ready now? I am leaving for Lake Fork on Friday the 14th. I am staying at Lake Fork Marina & Lodge. Please either email to my office or leave me a phone message. If it is ready, maybe you could get one to the marina. I am bringing my laptop so I could use it when I arrive. Thanks!
Mike Dinda
I have really enjoyed the Martin's Map of Lake Fork. Does your organization make such a map for lake Ray Roberts?
Randy Tomme
Jimmy, A Great Looking Map of Fork, my friend. A Great Looking Map!!  Buster Russel